This homify article celebrates the L-shaped kitchen in all its glory. L-shaped kitchen layouts are the most versatile and the least expensive options you can choose. With an increase in loft-style living & the declining popularity of the formal dining room, L-shaped kitchens are fast catching up. A classic layout that works in a space with any size, and ideal especially for small & medium sized kitchen spaces, the L-shaped kitchen is concise, practical & visually appealing. It is the most perfect layout option if the kitchen occupies a corner space. It is an ideal choice if the living room bears an open plan design. Also, in a L-shaped kitchen layout, benchtops & cabinets can be adjusted to length. The L-shaped design maximizes storage, allowing for colorful detailing, chic decor, ample character & charm to be incorporated throughout, especially when the kitchen features an open plan concept. Offering an easy working triangle, L-shaped kitchen is undoubtedly the most convenient kitchen layout in contemporary home design.
This article brings to you 13 fantastic L-shaped kitchens wherein irrespective of the style, the kitchen planners have put in plentiful convenience, functional finesse and appealing accents to impart the kitchens an inviting practical poise. Come with us as we walk you through these 13 wonderful examples and be awash with inspirations!
1. Lime green suggestions pep up the elegance of wood & white in this compact heartiness.
2. Utility adorns modish wholesomeness in this well-lit space.
3. Dapper dark wood & jazzy tiled backsplash complement the glossy sumptuousness.
4. White plywood and the sturdy sheen of granite add to the TASTEFUL essence.
5. Radiating delish panache, this voguish kitchen makes a true style statement.
6. Filling Mediterranean grace and eye-catching blue hints exude a delicate charm.
7. The conventional charisma of this one is bedecked with large windows & generously hearty warmth.
8. Traditional meets modern in this heaven of palatability decked up in gray.
9. Colonial style and dapper red details dish out warm delectability in this bright & roomy kitchen.
10. The industrial core of this sassy kitchen boasts of a savory persona with those photographs extending a tempting invite.
12. The magical magnificence of white with a couple of golden touches here & there… .what a sight!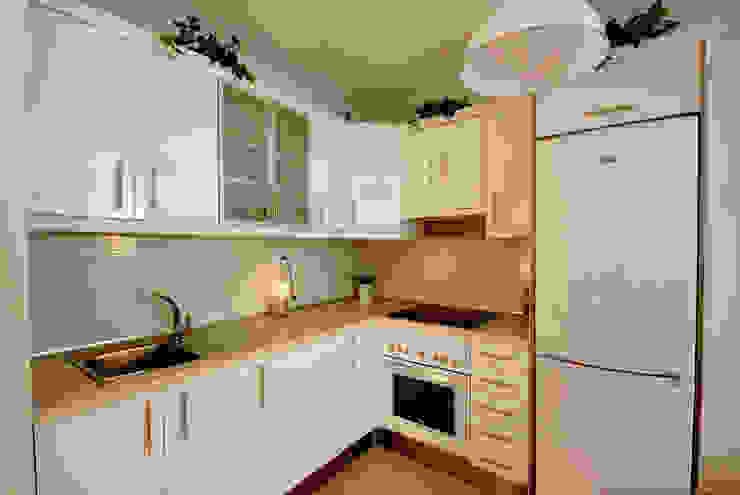 Cucina
Marco Barbero
13. A welcoming Scandinavian stunner with a beautiful floor, this luminous one shines in white.